Why Australia needs a social insurance scheme for older people
17 June 2016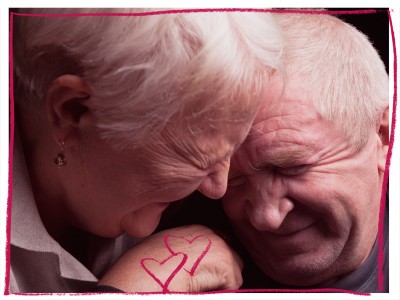 Australia's aged care and disability service systems are undergoing a radical transformation moving away from block or program funding to individualised funding. These reforms are challenging how government will fund social care for older people, people with disability and their allies in Australia both now and into the future. At the centre of these reform processes are the people who use social care services.
There are significant differences between the funding of disability services and aged care services in Australia. The National Disability Insurance Scheme (NDIS) is an insurance model with limited contribution to the costs of care from people who use the scheme. The NDIS is being funded from existing contributions from states and territories, additional Australian Government funding as well as through a rise in the Medicare levy which was legislated by the Gilliard Labor Government in May 2013 [1]. In contrast, aged and community care services are funded through general revenue and contributions from older people who use aged and community care services. There is an inbuilt policy assumption by the Australian Government that older people can and should pay more to the costs of their support as they age.
The aim of the NDIS and the aged care system is to promote inclusion and the participation of people in their communities including supporting older people to age well. If the two systems are so different then is the Australian Government creating a two tiered system for people with disability, older people and people with disability who are ageing in Australia?
Framing of social care challenges in Australia
The framing of the issues of disability and ageing, and the government's responsibility in funding systems of support were framed differently in the Productivity Commission reports in 2011[2]. In the Disability, Care and Support (2011:3) report it acknowledged the significant neglect of disability policy and that the current disability support system is "underfunded, unfair, fragmented, and inefficient, and gives people with a disability little choice and no certainty of access to appropriate supports". The rationale for NDIS was too provide reasonable long term supports for people acquiring a long term disability to minimise the impact of disability and promote the inclusion of people in Australian society. The Productivity Commission advocated the creation of a three tiered system, tier one was for all Australians, tier two was for anyone with disability or supporting people with disability to access information and support and tier three was for people with disability with significant care needs and support. The report recommended that the NDIS should be fully funded by government with no means testing.
In contrast, the Productivity's Commission report on older people, Caring for Older Australians (2011)[3] and acknowledged significant "weakness" in the aged care system with limited choice and control for older people. The report said the "aged care system suffers key weaknesses. It is difficult to navigate. Services are limited, as is consumer choice. Quality is variable. Coverage of needs, pricing, subsidies and user contributions are inconsistent or inequitable"[4]. It framed solutions in terms of reform by 'layering' and argued for older people to have choice and control while increasing their contributions to the costs of care and uncapping the supply of aged care services.
The framing of the issues by the Productivity Commission has set the policy parameters for the creation of two different types of social care systems in Australia. For older people and particularly older people with disability, the impact of these two systems poses questions about accessing appropriate support to age well in their communities.
Benefits of Social Insurance Schemes
The issue of social insurance and funding long term care for older people was subject to significant debate in Australia during the late 1990s and early 2000s. Proponents of social insurance argue that it is universal with no problems of adverse selection and it can provide greater security of funding for older people. Although, social insurance schemes for older were not politically popular during this time within the Australian Government.[5] However, perhaps this resistance has shifted with the funding and roll out of the NDIS framed as an insurance system to support the participation and inclusion of people with disability in society.
One of the strengths of the NDIS is the flexibility of the scheme for participants in how manage their funding. People can choose to self-manage or use a budget holder model. Although the number of people who are choosing to self-manage is much lower than expected (with only 2% of participants in the Hunter NSW trial site[6] self- managing their plans) there is flexibility for participants in how they use their funding. This trend reflects other countries including the UK where the take up of self-management was initially low, particularly for older people[7]. Capacity building initiatives to build the skills and capabilities of people to manage their own funding is critical.
In contrast, the current funding of aged and community care does not allow the flexibility or a self-managed option for older people and their care partners. Funding is still attached to providers reflecting the historical institutional funding of aged and community care in Australia. The implementation of the consumer directed care in community aged care has created significant challenges for providers and older people and their care partners[8]. Significant capacity building initiatives for older people and their allies are needed to empower them to know how to make the community aged care system work for them. The introduction of a voucher type system for older people in February 2017 will provide some choice to older people and their allies; however, older people and their allies need capacity building initiatives to know how to make community aged care system work for them.
Choice and control for older people through long term care insurance
There is an opportunity to have a different debate about the funding of long term support for older people and their care partners in Australia. Reflecting on the lessons from the implementation of the NDIS and long term care insurance schemes from other countries, it is possible that the funding mechanisms for older people to age well in their communities could be reviewed. As part of this review their needs to a more rigorous discussion about the positives and negatives of a long term insurance scheme for older people, how it could be funded (for example through general revenue or through a Medicare type levy) and how the funding can ensure flexibility to empower older people and their care partners to age well in their community.
References
[1] Sydney Morning Herald, May 15, 2013 downloaded from [url=http://www.smh.com.au/federal-politics/political-news/gillard-chokes-back-tears-on-ndis-20130515-2jlla.html]http://www.smh.com.au/federal-politics/political-news/gillard-chokes-back-tears-on-ndis-20130515-2jlla.html[/url]
[2] Productivity Commission (2011) Disability Care and Support, Productivity Commission Inquiry, Volume 1. Canberra Productivity Commission
[3] Productivity Commission (2011) Caring for Older Australians, Report no 53, Final Inquiry Report Canberra Australian Government
[4] Productivity Commission (2011) Caring for Older Australians, Report no 53, Final Inquiry Report Canberra Australian Government, pg XXII
[5] National Aged Care Alliance (2002) Options for financing long term care in Australia for older people Canberra National Aged Care Alliance
[6] Parliament of Australia (2014:89), Progress report on the implementation and administration of the National Disability Insurance Scheme, Commonwealth Government downloaded from [url=http://www.aph.gov.au/Parliamentary_Business/Committees/Joint/National_Disability_Insurance_Scheme/First_progress_report]http://www.aph.gov.au/Parliamentary_Business/Committees/Joint/National_Disability_Insurance_Scheme/First_progress_report[/url]
[7] Glendinning, C., Challis, D., Fernández, J., Jacobs, S., Jones, K., Knapp, K., Wilberforce, M. (2008). Evaluation of the Individual Budgets Pilot Program, York: Social Policy Research Unit
[8] KPMG (2015) Formative Evaluation of the Home Care Packages Australia, Department of Social Services