Meeting of the best thinkers in aged care
20 April 2015
It's always great to see how other countries think about, legislate and deliver their aged care services. Where better to find out at the International Association of Gerontology and Geriatrics (IAGG) European Region 8th Congress in Dublin. I have been asked to attend and present at this the 8th congress being held in Dublin, Ireland 23-26 April.
Carrie has been asked to present her poster Older People and Personalisation in Australia – More Choice or Voice? at the poster session on 23 April.
In the presentation I explore some of the philosophical questions about choice, voice and personalisation for older people. You can download a copy of my Poster presentation from http://www.slideshare.net/carriehayter.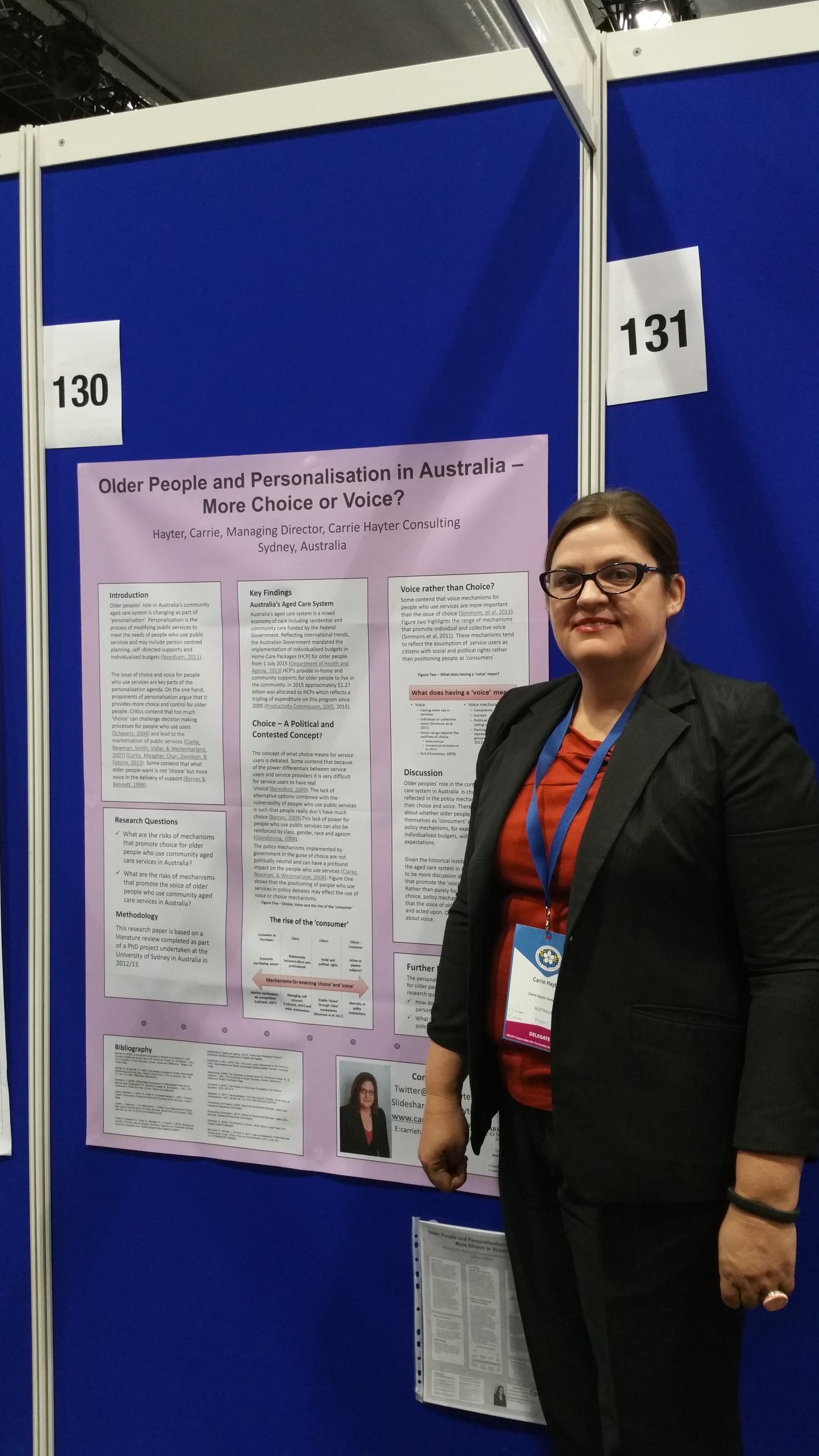 More about IAGG-ER: http://www.iaggdublin2015.org/